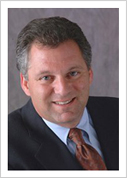 Vision
Stuart is committed to helping small to medium-sized businesses realize success through offering them proactive solutions, personal attention, and exceptional technical knowledge. His goal is to support the growth of his clients' businesses through understanding each client's values and goals. Stuart's creative and intelligent approach to working with business owners translates into long term, reliable relationships.
Full Life Cycle Accounting
Stuart Cohen, CPA, believes strongly in the value of developing relationships. This means that Stuart's ideal client is a small to medium-sized business looking to collaborate with a CPA for the entire lifecycle of their company or firm. Stuart's up-to-date tax law knowledge and positive approach to working with clients builds trust, and ultimately puts each of his clients at ease with their business finances. Among the services offered, Stuart advises his clients about their tax planning and helps with daily business decisions.
Background
Stuart graduated with honors from Bentley College and landed his first position as a certified public account in 1978. He was a partner in a local CPA firm for 15 years, working primarily with family-owned businesses. Stuart opened his own CPA practice in 2002 based on the idea that personal service and thoughtful communication are critical for the development of successful client relationships.
Memberships