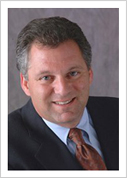 Stuart Cohen will keep your business and personal information private, and will not sell your information to any third-party. When you fill out a form, you provide your name, email address, phone number, and other information pertinent to your business and your needs. We use this information to process your requests internally.
To keep you informed about our latest offers, we may notify you of current promotions, specials and new additions to the Stuart Cohen web site. You may unsubscribe from our distribution list by following the unsubscribe instructions in any email you receive from us.
In order to improve our services to you, we ask some of our customers to voluntarily complete surveys. Survey answers are confidential. If you do not wish to participate in a survey, simply decline to participate when asked.
We do NOT use "cookies," except for the purpose of measuring the effectiveness of our own online marketing activities. This information is kept private.
Other sites accessible through our web site have their own privacy policies and data collection practices. Please consult each site's privacy policy. Stuart Cohen is not responsible for the actions of third parties.
Stuart Cohen fully cooperates with law enforcement agencies in identifying those who use our services for illegal activities. We reserve the right to report to law enforcement agencies any activities that we reasonably believe to be unlawful.
Please check back frequently to see any updates or changes to our privacy policy.