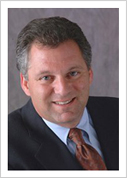 Stuart Cohen has significant experience working with a variety of businesses, including:
Family-owned businesses

Professional Service Groups

Real Estate Firms

Manufacturing Companies

Distribution Firms

Construction Companies

Auto Repair Services
Here's what some of Stuart's clients are saying about him…..
Superior Customer Service
"I switched to Stuart Cohen because of his superior customer service skills and knowledge base. In fact, during our initial meetings, Stuart answered all of my questions related to my business and suggested several solutions that were unique to my situation. For example, as a single parent running a small business, it was particularly important to me that we create and aim for monthly income goals. Stuart helped me build a system for tracking my income and expenses, ensuring that I always knew the status of my finances.
I can say with confidence that Stuart has always been available by phone or in person to answer my questions or brainstorm solutions to business development issues. Coupled with his upbeat attitude, Stuart's calm, friendly manner has put my mind at ease and kept my business finances on track."
— Randi Bussin, Founder and President of Aspire Career Coaching
Small Business Savvy
"I have the unique advantage of having known Stuart within the context of a networking group. Once a week over the course of a year, I witnessed Stuart's professional manner and was impressed by the variety and depth of Stuart's knowledge. In fact, each time Stuart gave a snapshot of a client case, I actually learned something that was relevant to my own business. Similarly, mutual colleagues from our networking group who had been working with Stuart confirmed that he exceeded their expectations. So, when it came time for me to search for a certified public account to handle my business and personal taxes, there was no question in my mind that Stuart was my first choice.
Stuart has done a fantastic job of listening carefully to the specific requirements of my law practice, and translating them into the appropriate accounting process. He's very accessible and always available for questions throughout the year."
— Paul J. Lugten, Esq., Lugten & Morin, LLP
Successful Collaboration
"As a bookkeeper, I've worked with a number of CPAs and I can say without reservation that Stuart Cohen is different. He's always willing to roll-up his sleeves and work directly with me to meet the needs of the small to medium- sized business client. Whether it's going over journal entries together, or reviewing payroll, Stuart brings a sense of collaboration and teamwork to the task.
In terms of client interactions, Stuart makes a point of being up front and offers solutions in a way that's constructive and easy to understand. For example, if Stuart thinks there's a better way to do something, he won't deem the other way "wrong". Rather, he'll point out to the client that a particular approach will better meet the needs of the situation. Stuart is truly a colleague that I can trust; he's never let my small business clients or me down. His gracious manner and good humor are part of the reason we have such a successful collaboration."
— Mae Auger, Bookkeeper, "Your Books Are My Business"
Teamwork
"As a small business owner, I view Stuart as a member of my team. He's on top of all the latest tax and financial laws, and he's always available to talk with me throughout the year. One aspect of Stuart that I really enjoy is that he connects with his clients as a person, not just as a numbers man. He's approachable, friendly, and very constructive in his approach to working with people.
More than just competent, Stuart understands the value of helping his clients based on their individual business needs. In my case, he took the initiative to convert my financial data into a system that would save us both time and effort throughout the year. Stuart also sets clear expectations about the accounting process, so I'm always informed about the status of my finances and taxes."
— Lee Estridge, Professional Coach, Lee Estridge and Associates
Innovative Thinking
"Previously I worked with another accountant, but after a year or so, he had someone else in the firm file my taxes. I realized that it wasn't enough to have someone just file my taxes. I needed a CPA that I could collaborate with to help me think strategically about my business. Stuart quickly presented himself as a sharp, creative professional who was very interested in supporting the success of my business. Before working with Stuart, I had trouble interpreting specific financial lines within my monthly business reports. Stuart created and taught my staff and me how to interpret reports that accurately reflected the core metrics of my business.
Stuart's knowledge of small business growth and development goes well beyond tax and financial law. In fact, prior to an interview I gave on network TV last year, I called Stuart about a specific financial question that I thought might come up during the interview. He suggested a creative and interesting answer that went beyond the typical staid response. As a professional, Stuart brings value to his clients through his innovative thinking and personable service."